Walk to School Day – September 5th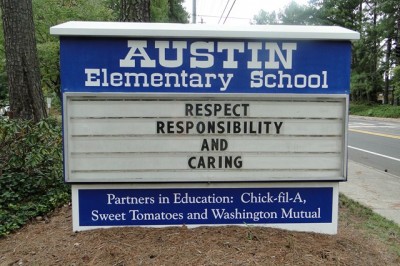 September 5th is "Walk to School Wednesday" in Wyntercreek! One of the best things about living in Wyntercreek is the close proximity of Austin Elementary. Wyntercreek is sure to have a great turnout for Walk to School Day being held on Wednesday, September 5, 2012. 
Each of Dunwoody's elementary schools – Austin, Chesnut, Dunwoody Elementary, Kingsley and Vanderlyn – will be hosting a walk/bike to school event on this day as part of "Georgia Walk to School Day".
Posted by Wyntercreek Resident Becky Morris, Beacham & Company Realtors